9 SPIRITUAL LAWS OF SUCCESS AND HAPPINESS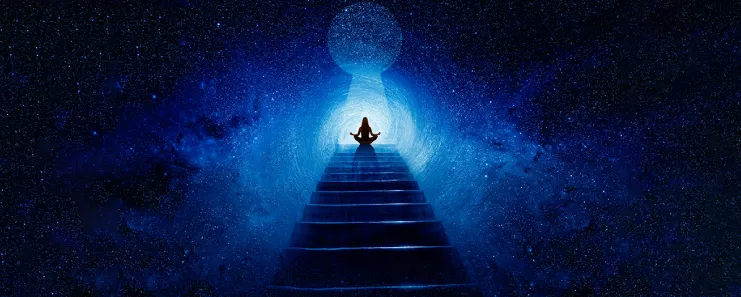 About Course
Spiritual laws are the principles of life if mastered and coordinated together, will offer awareness to consciously live a fulfilling, happy and successful life.
The program is devised to understand invisible, immutable, and eternal spiritual laws to mindfully amend and intelligently organize your life.
The program emphasis would primarily be on
Comprehensive Detox, Element Balancing, and Chakra Alignment through discourses and guided meditations.
What Will You Learn?
Day 1-3

Detox Prakriti

Prakriti (the unique individual constitution) is the natural state of one's being established by combination of vata, pitta, and kapha doshas, expressing distinct physical, emotional, mental, intellectual, and spiritual characteristics and proneness towards certain challenges. Heal yourself with multileveled detox.

Physical detox

remove toxins from the body.

restore vata, pitta, and kapha imbalances.

reinstate the body's pH and natural equilibrium.

retain healthy weight to eliminate stress on cells.

Emotional detox

identify and release blocked emotional baggage.

greater emotional freedom and resilience.

acknowledge and process emotions in a productive way.

Mental detox

clear and declutter mind from toxic thoughts.

reduce mental stress.

improve cognition and clarity.

build an empowering mindset.

greater resilience and responsiveness

Intellectual detox

shift irrational concepts and beliefs.

expand ideas and perspectives.

improve intelligence.

stimulate creativity.

Spiritual detox

unblock connection with your higher self and the Universe.

release negative energy.

sharpen insight.

enrich psyche.
Course Content
9 SPIRITUAL LAWS OF SUCCESS AND HAPPINESS- Module 1
Balancing Prana for Better Health (VATA)
9 SPIRITUAL LAWS OF SUCCESS AND HAPPINESS- Module 2
9 SPIRITUAL LAWS OF SUCCESS AND HAPPINESS- Module 3
9 SPIRITUAL LAWS OF SUCCESS AND HAPPINESS- Module 4
9 SPIRITUAL LAWS OF SUCCESS AND HAPPINESS- Module 5
9 SPIRITUAL LAWS OF SUCCESS AND HAPPINESS- Module 6
Student Ratings & Reviews
No Review Yet